Catering &
Personal Chefs

"The best beef wellington I have ever tasted with all the perfect complements, whatever the highest praise I can give Lisa seems inadequate, she is simply amazing" Steven R.
"I hired Lisa and her team to cater a dinner party for my wife's 40th birthday. The entire experience, from planning to event day was terrific. Rather than simply pointing us toward standard menu choices, Lisa was very flexible in helping create a customized menu that exceeded our expectations in every way. The meal was delicious, and Lisa's team did a great job throughout the evening. Many of our guests commented about how pleased they were with the food and the presentation. I look forward to hiring Lisa again the next time I have an event!" Don J
~~~~~~~~~~~~~~~~~~~~~~~~~~~~~~~~~~~~~~~~~~~~~~
707-235-5119
~~~~~~~~~~~~~~~~~~~~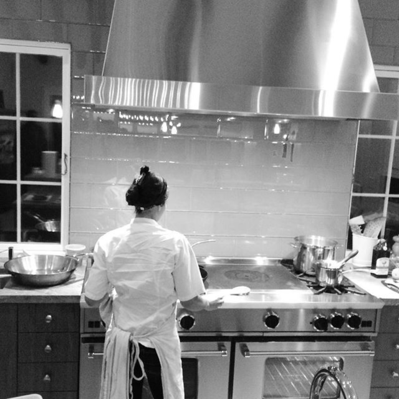 Chef Tiffany                                
www.butterroot.com
(707) 481-4134
chef@butterroot.com
~~~~~~~~~~~~~~~~~~~~
Chef Garrett Adair
(o) (707) 795-FORK (3675)
(C) (707) 486-1141
www.chefadair.com
~~~~~~~~~~~~~~~~~~~~
Chef Cristina Topham
SpreadCatering.Com
Cristina@Spreadcatering.com
(707) 934 7559
Restaurants
Dillon Beach
Costal Kitchen
1 Beach Ave, Dillon Beach, CA 94929
(707) 878-2505
Website
Open Thursday to Sunday
8:00am-8:00pm
For low key family meal you can't beat Costal Kitchen!
Bodega Bay
Lucas Wharf
595 S Highway 1,
Bodega Bay, CA 94923
(707) 875-3522
Website
25 minutes from Dillon Beach
Great bay views and ambiance at this wharf restaurant. Nice lounge and patio seating and full service bar. Watch the bay at work as you look out on the water and choose items from a large selection menu including seafood, steak, and vegetarian options as well as seasonal menu.
The Tides Wharf Restaurant
835 Bay Hwy, Bodega Bay, CA 94923
(707) 875-3652
Website
25 minutes from Dillon Beach
Terrapin Creek
1580 Eastshore Rd, Bodega Bay, CA 94923
(707) 875-2700
25 minutes from Dillon Beach
Website
Super place!
Bluewater Bistro
21301 Heron Dr, Bodega Bay, CA 94923
(707) 875-3513
25 minutes from Dillon Beach
Website
You can come for the food or perhaps take in a game of golf and then enjoy the great cuisine that Bluewater Bistro has to offer. Breakfast served Saturdays and Sunday, lunch and dinner served seven days a week. If you are looking for a place to hold an event or wedding be sure to check out the website.
Nick's Cove
23240 CA-1, Marshall, CA 94940
Website
20 minutes from Dillon Beach / 30 minutes from Bodega Bay
The restaurant at Nick's Cove is open for brunch, lunch, and dinner. They offer a great selection of wine, beer, and a full cocktail menu. Nick's also has the only outdoor raw bar in Marin County with fresh raw oysters and cocktails Saturday and Sunday 11am-4pm during oyster season. Check out their website for their event calendar and check out the live music, prix fixe dinners, and other events. The website also has menu pricing and information on holding private events there.
Valley Ford

Rocker Oysterfeller
14415 Shoreline Hwy, Valley Ford, CA 94972
(707) 876-1983
Website
15 minutes from Dillon Beach / 10 minutes from Bodega Bay
Read the Review
Check out this happening place in Valley Ford, the website will show you the full menu, and calendar of upcoming events.

Tomales


Route One Bakery
27000 state route 1 Tomales, CA 94971 US
(707)879-2022
Website
Right next to the Tomales Deli, great menu you can check out on their website
Tomales Deli & Café
27000 Shoreline Hwy, Tomales, CA 94971
(707) 878-2732
Website
Open 7AM to 5PM
8 minutes from Dillon Beach / 20 minutes from Bodega Bay
Great eats, try the Carnitas sandwich, see the website for a full menu.
William Tell House
26955 CA-1, Tomales, CA 94971
(707) 878-2403
Website
8 minutes from Dillon Beach / 20 minutes from Bodega Bay
This restaurant is steeped in history, known as 'Marin's Oldest Saloon'. Go to the website to brush up on some local history and learn more about this famous site. Take a look at the menus and be sure to check out this restaurant for brunch, lunch, or dinner.
Sebastopol
The Barlow
Located right at the start of Sebastopol it is packed full of wonderful restaurants and stores
A definite must see and experience in the area.
Barlow Website
Hopemonk Tavern, craft beer, great kids food too, dog friendly, sometimes live music, 230 Petaluma Ave, Sebastopol, CA
Gravenstein Grill
8050 Bodega Ave, Sebastopol, CA 95472
(707) 634-6142 from 10am – 10pm Wednesday-Sunday
Website
30 minutes from Dillon Beach / 20 minutes from Bodega Bay
Gravenstein Grill is proudly partnered with local farms, ranches, wineries, and breweries to bring you some of the best Sonoma County has to offer
Viet House
966 Gravenstein Hwy S, Sebastopol
(707) 824-8888
Website
Great place to get delicious Vietnamese food in Sebastopol

Occidental
Hazel
3782 Bohemian Hwy, Occidental, CA 95465
(707) 874-6003
Website
30 minutes from Dillon Beach / 20 minutes from Bodega Bay
Lovely restaurant with a great menu that serves brunch, lunch and dinner. Don't forget to stop by for the great pastries and treats as well.
Negri's
3700 Bohemian Hwy, Occidental, CA 95465
(707) 823-5301
Website
30 minutes from Dillon Beach / 20 minutes from Bodega Bay
A local favorite! If your love traditional Italian cuisine be sure to stop by Negri's.
Freebees and specials
Usually on Sunday night there is free music at the Valley Ford Hotel and Thursday at the Bar at the Bodega Golf Club. Dillon Beach café on Sunday nights has a fish and chips special too.
Coastal Drive
Go up route one, stop at Bodega Point for Whale Watching, then further north on one to Salmon Beach take in the sea air and the rhythm of the waves, further north to Goat Rock (my Dad's favorite), further north to Jenner.
• River's End Restaurant & Inn 11048 Highway 1, Jenner, CA 95450 (707) 865-2484 • Hotel Class:0 stars Rating: 4.5 out of 5 with 696 reviews
Then head River Road along Guerneville Road to Armstrong Wood heading back to Dillon full Day but wonderful. This would be a good time to take in Hartford winery or head through Sebastopol for food supplies. My Mom's favorite drive. We do it every year when she visits.
Great memories…As you can see you will barely skim the surface of a wonderful area with just a week so you may need to stay 2.
Groceries
If you are driving to Dillon Beach or Bodega Bay from San Francisco
Costco – 300 Vintage Way, Novato, CA
Tader Joe – 169 N McDowell Blvd, Petaluma, CA
Whole Foods – 621 E Washington St, Petaluma, CA
Raley's – 157 N McDowell Blvd, Petaluma, CA
If you are driving through Santa Rosa:
Costco – 1900 Santa Rosa Ave, Santa Rosa, CA
Oliver's Market – 461 Stony Point Rd, Santa Rosa, CA
Whole Foods – 6910 McKinley St, Sebastopol, CA
Safeway – 406 N Main St, Sebastopol, CA
Need help planning your next California getaway, please contact